About Buttonorder.com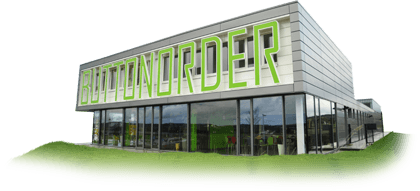 Buttonorder is a specialized company producing high-quality buttons/badges for many years now. We produce every quantity, no matter if small or large amounts, and always in offset-quality and with premium service.
We are located in Bavaria / Upper Franconia and from here, we supply more than 50 countries. We produce resource-efficient and environmentally friendly and dispense entirely with imports from low-wage countries like China, India, or Pakistan. Therefore, our products stand out entirely from the poorly produced products of many competitors.
Especially due to our in-house production in Germany we are able to offer experiences in detail combined with fast, competent and on-time delivery for any order amount. Our high quality standards at every stage of production provide you security for a successful final product.
Our clients include private clients, major corporations from the domestic market and other European countries, as well as numerous advertising partners from industry, commerce and the media industry.
We are a company that is oriented towards the needs of its employees. We integrate people with disabilities in our work environment and thus create perspectives as a partner of the local integration specialist service. We set quality standards according to German standards, create permanent jobs and waive temporary employment contracts. We set quality standards, create permanent jobs and waive temporary employment contracts.
Benefit from our experience!
The Staff behind Buttonorder
We owe the success of our quality and service to our specialized staff. Find out more about our staff on our team page.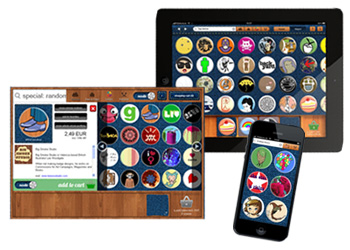 Prickie.com - the International Buttonshop
Buttonorder also operates the global Prickie Store. This service has been developed and built by ourselves.
With Prickie anyone can open and operate a free button shop and sell their designs, and thus earn money. Meanwhile, more than 1,000 international designers are active on Prickie and have uploaded more than 15,000 buttons to choose from. And there are more everyday!